Jon Courtenay Grimwood was born in Malta and christened in the upturned bell of a ship. He grew up in the Far East, Britain and Scandinavia. Apart from novels he writes for magazines and newspapers. For five years he wrote a monthly review column for The Guardian. He has also written for The Times, The Telegraph and The Independent. End of the World Blues, the third of his novels featuring Asraf Bey, a half-Berber detective, won the BSFA Award for Best Novel. As did Felaheen, about a British sniper on the run from Iraq and running an Irish bar in Tokyo. His novels have been shortlisted for numerous other awards including the Arthur C Clake Award, the British Fantasy Award, and the John W Campbell Memorial Award.
Nightfall BerlinThe Times,the second Tom Fox novel was published Spring 2018. Pbk November 2018.   called it, 'A superb creation.' The Observer called it, 'Spring's best thriller.'
Moskva, his first crime novel for Penguin, written as Jack Grimwood, was published in hbk in Spring 2016. Pbk November 2016. An Amazon Top 10 bestseller it was listed for the Crime Writers Accociation's Steel Dagger/Ian Fleming Award.
Island Reich, his third Jack Grimwood novel for Penguin, has just been delivered.
The Last Banquet, his literary novel written as Jonathan Grimwood, was published by Canongate in Summer 2013 and shortlisted, in 2015, in the French edition for Le Prix Montesquieu.
The Fallen Blade, the first of three novels set in an alternate 15th-century Venice was published Spring 2011 and went  into ten languages in twelve territories. The Outcast Blade, its sequel, was published in Spring 12. The final volume of the Assassini novels, The Exiled Blade, was published Spring 13. 
His work is published in French, German, Spanish, Italian, Polish, Czech, Hungarian, Russian, Turkish, Japanese, Danish, Finnish, Dutch, Estonian and American, among others
He is married to the journalist and novelist Sam Baker.
They live in Edinburgh.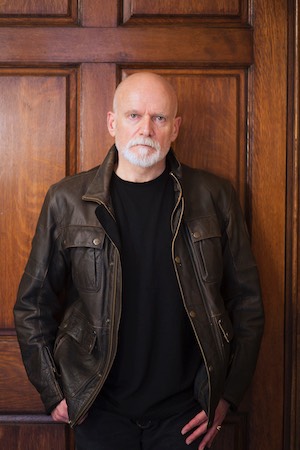 Other flavours of JCG available. Is this the one you're looking for?